Jung -in looked at the news and did not remember what the 16 -month -old children were. She wore a diaper and dumped her back, she couldn't eat liver and rough food, and she ate powdered milk when she was sleeping at night. She was curious and often laughed. Most of the words have been understood and briefly communicated with each other. The children I saw were mostly boys, but only the ornamental pots that came as thighs.
I also remember that children were scared at this time. It was a time when I recognized that I was a small and weak being, and when the adults approached and hugged the child, I cried. At this time, when I approached my children, I had to lower my body. Then the children soon solved the boundaries and opened their arms first. I changed my position and thought. How scary is that four or five times bigger than me hug me?
I think that's how scary and afraid Jung -in was alone. Jung -in's foster parents continued to confine and assaulted Jung -in at this time, fed hot instant baby foods, and fed red pepper paste and took videos and giggled. Then they finally hit Jung -in. Jung In's signature was terribly complex fractures and long -term damage.
I thought. Why didn't our society protect this little child? I do not simply think that the sentence of child abuse is low. As the Sewol ferry shows, dozens of wrong things are organically combined until a terrible event occurs. I thought about why this happened to Jung In. For reference, I will not talk about Yangcheon Police Station. Many people have already done it.
1. Adoption of domestic adoption with low threshold, followed by the world's lowest adoption rate of 0.001 %
Domestic adoption conditions are not so demanding than other developed countries. In the US, in the United States, the fire extinguisher must be provided at home to adopt a child. But in Korea, it's a bit loose. The reason is simple. This is because the domestic adoption rate is too low. According to the Ministry of Health and Welfare's statistics, domestic adoption as of the end of 2018 is a relocation of 465 people in a population of fifty million people. In the same period, the 300 million people adopted 135,000 children in the United States. And in Germany, the competition rate for adoption per child is 14: 1. The reason why domestic adoption conditions are loose are so sad.
2. Loss of tracking management system after adoption
At present, in Korea, no other training is provided in addition to the 8 -hour training after the adoption decision. good. In Korea, Korea has more secret adoption than public adoption, so let's say that it is difficult to follow up after adoption, such as home visitors, like other countries. Then, it is possible for each ward office to check the nutrition and development of children regularly through the pediatric department of the child's residential area, but it is the reality of Korea today.
3. Loss of child abuse agency
In fact, Jung -in has previously been abused, organized, neglected and killed before. Do you remember the Cheonan stepmother case that bought the people last summer? It is said that a 9 -year -old child was put in a travel carrier and his stepmother ran seven hours. The prosecution unusually sent him to imprison him by applying "murder charges."
But what we should remember is that at this time, Jung -in was steadily abused by her father -in -law. In the doctors, neighbors, and day care centers, Jung -in's abuse is secured three times, but their response was insufficient.
First of all, there is a lack of manpower of public institutions to supervise it. In 2019, there were 3,571 cases of child abuse reports in Seoul, and an average of 59 cases were allocated to dedicated officials. It was not a general number of complaints, but only 59 cases of child abuse. One person must work 20 days a month for five days a week, and investigate how 59 children are abused. It is never realistic. Is it a coincidence? In the Yangcheon -gu office where Jung -in lived, there was one person in charge of child abuse.
etc
The easiest way to cope with unhappy thinking is not to do it in the first place. This is the case of the Sewol ferry. As children have an accident while traveling to school, they do not send school trips at school. On -site learning is also small, and even if there is more than half of parents, they are only in favor of their parents. So if this happens in the news, how will government authorities cope with it. (It is not against the revision of the Adoption Special Act. That is not the best.)
What happens in our society now? Existing adoption families will also have to live in consciousness of others' eyes. Because Jung -in was also a good person. In addition, public adoption will be reduced in Korea in the future, and those who are concerned about adoption will not be able to raise their children. Then, in the end, the adoption rate will drop again.
"You can't. It's not really. This is the worst form of influence that Jung -in can put his parents in civil society.
Currently, domestic adoption rate is adopted by about 500 people out of 12,193 facilities under the Ministry of Health and Welfare (as of December 2018). This is equivalent to the probability that you can burst jackpots in the casino. However, if this causes prejudice to adopted families, domestic adoption will be much lower than it is now. Then even the children who are waiting for adoption will disappear.
Some will probably say this through this. Rather than sending children to adopted families and being abused, it would be better to raise them in a reliable nursery. no. It's not like that. That's not that simple story.
I want to be adopted from the moment I recognize that the children growing up in the facility have been abandoned by their parents until the day of leaving. It's a four -year -old, but I have been to Sacred Heart, where I am volunteering with the editor -in -chief of Danji Ilbo. Growing up on the way to me, he said, "But is it not good for children who grow up in the nursery," he told him. "No. It's not. Living here is not so romantic. He went to the editor -in -chief. It's easier to explain to those who have been to the army. I have to get up, eat, wash, and sleep.
For the first time, for the first time, or for readers who have never seen my brunch, or have no prior information on child welfare facilities, I will tell you one more of the hundred reasons that the facility is worse than home. In most social welfare facilities, including Sacred Heart, children's teachers change regularly every two years. There are many reasons. If the welfare teacher's retirement, the principles of facility operation, the relocation of the workforce due to the internal conflict between the staff, and the religious facility, such as the sachae, the children of the children are changed every three years due to the problem of the nuns.
But this decision is not convinced for a long time. Imagine it. My mom keeps changing once every two years. Every time, the parenting method is different. Another mother, who once cared for and loved me, is now in her next room and her new babies. What about the disappointment and frustration that children feel? The level of misfortune that ordinary people can think of, just a problem of being teased and bullied at school is only a part of the pain of children living in the facility. Now that I feel a little bit, why is adoption jackpot for children?
This is also a fourth tribe, but I was also abused by child abuse. Since I was six years old, I got a six -year -old big brother. Once I was in elementary school, I took a nap in one day when my parents didn't have, but because I just made it loud, my brother of over 180 suddenly came out of the room and flashed me and hit my abdomen with my fist.
At that time, I was hit hard, I couldn't breathe for a while, and I suffered abdominal pain and high fever overnight. From the next day, the belly button, which was obtained, was taken around, and the pediatricians were taken to a pediatrician and took the medicine. Even now, my body remains as if I had a big crocodile leather belt. But I was afraid and scared at that time, so I couldn't tell anyone.
Do I have a terrible anxiety so far with only one event? no. I don't think. When I can't control anxiety in the stress situation, I think my extreme violence, which I just went to myself, learned during this unconscious.
It's been a long time since I'm forty years old this year, but I'm still not free from this. Sometimes I think about it. If someone then warmly reached out and saved it in that situation, I would have lived in such a terrible hell since then. I don't think.
Please ask. To prevent child abuse, we will continue to pay attention to civil society, do not silence our neighbors' unfortunate narratives, and so that citizens can commission or adopt more as a healthy family in 카지노 community. Actively help you (if possible, please submit a true book for Jungin)
In light of experience, I will tell you. This terrible monster can not be affected by a child alone and one or two adults. This is why we have to solidify. you're right. Just as you need a village to raise a child, you need indifference to the entire village to abuse a child. So please. #Please fight with interest to the end.
* I have been serving as a child welfare facility called Sacred Heart in Suji -gu, Yongin -si. (But since February 2020, I can't see children due to Corona)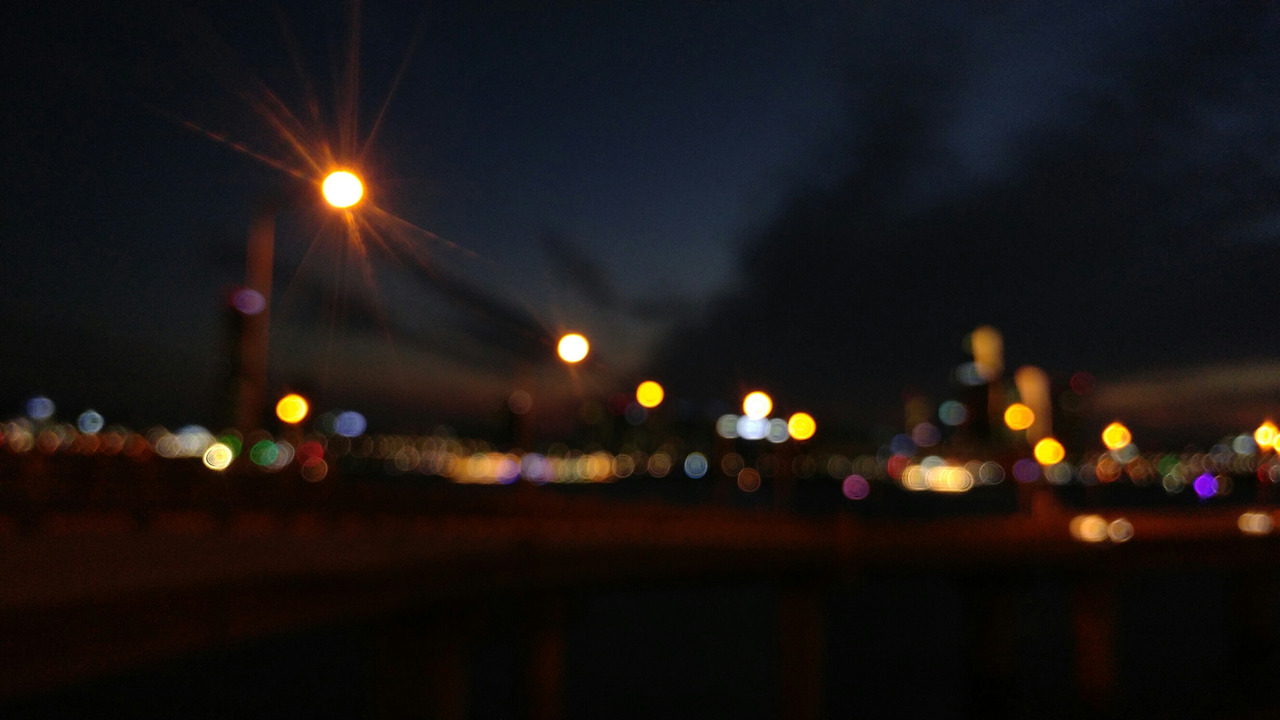 JENESIS (Chiyoda -ku, Tokyo), a subsidiary of JNS Holdigus, announced the first product of the new smart device brand "AIWA Digital". All six models, including tablets, smartphones, and smart watches, will be sold after September. JENESIS has acquired trademark use in the digital field of Aiwa in June 2022 in the development of AIWA digital. [Image] There are three smartphones Android tablets sold for 16,800 yen. The 10.3-inch LCD panel (2000 x 1200 pixels) will sell "JA2-TBA1001" for 39,800 yen (hereinafter all released commemorative special price) for MEDIATEK MT8183, 4GB of memory, 64GB of storage, and water drip-proof for IP65. MT8183 is an octa core SoC that is also used in Amazon Kindle Fire HD 10. In addition, the "JA2-TBA1002" equipped with MEDIATEK MT8168, 4GB of memory, and 32GB of storage is 19,800 yen for 10.1 inch LCD panels (1280 x 800 pixels), 8 inch LCD panels (1280 x 800 pixels) MediaTek MT8168, memory. "JA2-TBA0801" equipped with 2GB and storage 32GB costs 16,800 yen. All three models have Android 12. One Windows tablet is also available. The "JA2-TBW1001" equipped with a 10.5-inch (1920 x 1080 pixel) LCD panel, Intel Celeron N4200, 4GB of memory, 64GB of storage, and Windows11Pro cost 49,800 yen. A dedicated keyboard is also available in the "2 in 1" type. One android smartphone is available. 6.5 inch display (720 x 1600 pixels), SOC adopts "T310" made in China UNISOC. It has 2GB of memory, 32GB of storage, drip -proof performance of IP52. It is a dual configuration of 8 million pixels, 2 million pixel macro cameras, and has two nano SIM slots. The price is 16,800 yen. One smartwatch is one model. Built -in 1.8 -inch LCD panel, equipped with heart rate, heart rate fluctuation, blood oxygen concentration, sleep monitor, and more than 20 sports modes. It also supports waterproof and dustproofing of IP67. The waiting time is 5 days. Connect with a smartphone with a dedicated app. The price is 5800 yen. JENESIS is an ODM / EMS company with its own factory in Shenzhen, China, and works on the source -skin "Pocketalk" and the 슬롯나라 lost tracker "MAMORIO". In addition, its own brand "GEANEE" will be developed. Aiwa was originally established in 1946 as the entirely of the entirely of the entire entity. In 1959, he changed the company to Aiwa and under the umbrella of Sony in 1969. Although Sony merged in 2002, the AIWA brand ended in 2008. In 2017, Audio Towada, who has designed and manufactures audio equipment as Sony's EMS, has acquired AIWA trademark rights from Sony and established the current Aiwa.